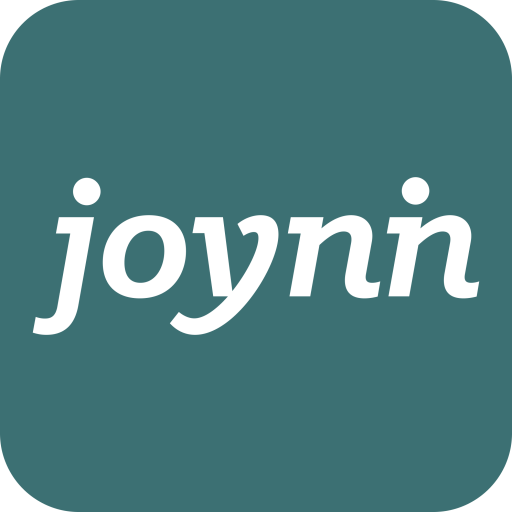 Privacy Policy & Personal Data Protection

The privacy of your Personal Data is very important to us. This Privacy Policy includes important information about your Personal Data Protection and other relevant topics. Please read it carefully.
Joynin complies with the EU General Data Protection Regulation (2016/EC/679), or "GDPR."
1 About This Policy
1.1 Definitions
"Services" refers to Joynin's services and features made available online via Joynin's websites and through mobile applications.
"Content" refers to any material, such as data, text, design elements, sounds, video, etc., that is made available by Joynin.
"Organiser" refers to event organizers or promoters using the Services to create and promote their events.
"Consumer" refers to anyone using the Services to consume information, attend events, etc.
"Users" or "you" refers to Organisers, Consumers, and third parties using the Services.
"Joynin," "we," "us," or "our" refers to Joynin website(s) and apps, physical locations, employees, other representatives, etc.
"Personal Data" – information collected from Users that is associated with or can be used to identify a person
If you access the Joynin platform from the domains Joyninapp.com or mobile applications, then you are contracting with the following entity:
Joynin App ApS
Poppelvej 83
2791 Dragør
Denmark
Company registration no. DK38106457
All notices shall be sent to: Support@joyninapp.com
2 Service Scope
Joynin provides the following services:
Displaying and listing events as submitted by the Organiser
Assisting Organisers in marketing their events to relevant Consumers
Assisting Consumers in discovering relevant events to attend
Providing the tools and platform for Organisers to create, manage, promote, and host their events
3 Types of Personal Data Collected
When Users interact with Joynin through the Services, we may collect Personal Data. This may be both on our own behalf and on behalf of an Organiser who uses our Services to list, manage and promote events. This distinction is essential for the purpose of EU data protection. It is explained in detail later in this Privacy Policy.
3.1 Non-Personal Data
Information that cannot be used to identify a specific person is considered "Non-Personal Data." Joynin may collect such Non-Personal Data when users interact with the Services. The stipulations in this Privacy Policy do not apply to Non-Personal Data.
3.2 Data on All Users
Information provided by Users:
Users may share Personal Data with Joynin when they voluntarily provide such information while using the Services. This includes registering for a User account, contacting Joynin with questions, responding to surveys, or browsing the Services.
The Personal Data collected by Joynin includes but is not limited to Users' name, age, email address, and other information that enables Users to be personally identified.
Information collected automatically:
Technical data sent from the User's computer or mobile device while using the Services is called "Automatic Data."
Automatic Data may include but is not limited to identifiers associated with your device (e.g., IP address), characteristics of your device or browser, activity statistics while using the Services, and other data collected through Cookies and similar tracking technologies.
To learn more about how we use Cookies and similar tracking technologies, please refer to our Cookie Statement.
Joynin's website uses Google Analytics, a service that transmits website traffic data to Google servers. This instance of Google Analytics does not identify individual users or associate your IP address with any other data held by Google. Reports provided by Google Analytics are used to help us understand website traffic and webpage usage.
You may opt out of this tracking anytime by activating your browser's "Do Not Track" setting.
Whenever a User's Personal Data is submitted, it may be associated with other Non-Personal Data collected by Joynin or third parties. In such cases, Joynin will treat the resulting combined data as Personal Data until it can no longer be associated with or used to identify a User.
3.3 Data on Organisers
Joynin may collect additional Personal Data on Organisers using the Services.
Joynin may request and collect Personal Data from third party sources, including Consumers, social media, other Organisers, etc.
3.4 Data on Consumers
Joynin collects additional Personal Data on Consumers using the Services. Organizers can ask to collect virtually any information from Consumers when Consumers register for an Organiser's event listed on the Services. Joynin does not control any such Personal Data collected by the Organiser.
Joynin may request and collect Personal Data from third party sources, including Organisers, social media, other Consumers, etc.
4 How Personal Data Is Used
Personal Data may be used as follows:
4.1 Specific Purposes
Any Personal Data provided in connection with a specific purpose may be used by Joynin in connection with that purpose. For example, if you contact Joynin by email, we will use the Personal Data you provide in our response and will respond to the email address provided.
4.2 Use of Services
If you provide Personal Data in order to use the Services, this Personal Data will be used to provide you with access to the Services and to analyze your use of the Services.
4.3 Internal Purposes
Joynin may use your Personal Data for internal business purposes, such as helping us improve the Content and functionality of the Services, to understand our Users, to protect against wrongdoing, to enforce the Terms of Service, and in general to manage the Services and the Joynin business.
4.4 Marketing Communications
Depending on your marketing preferences and applicable consent is given, we may use your Personal Data to contact you for marketing and advertising purposes, such as letting you know about upcoming events, sharing promotional materials with you, or displaying promotional Content on the Services.
Joynin reserves the right to market products or services of Joynin and/or Organiser to you, similar to those previously attended by you.
See "Opting Out" below to learn how you can opt out of Joynin Marketing Communications.
4.5 Other
If your Personal Data is to be used in any manner inconsistent with this Privacy Policy, we will inform you of this prior to or while collecting Personal Data and will obtain your consent prior to its use.
4.6 Data Aggregation
To improve our Services, we may conduct research on User demographics, interests, and behavior based on Personal Data and other collected information. We typically conduct this research on an aggregate basis, which means it does not identify an individual User.
Personal Data in such aggregated form is considered Non-Personal Data for the purposes of this Privacy Policy.
5 Disclosure & Transfer of Personal Data
5.1 No Sale of Personal Data
Joynin does not sell Personal Data to any third party, including advertisers.
Under certain circumstances outlined below, we may disclose or transfer your Personal Data to specific third parties without additional notice.
5.2 Transfer of Business
In the course of conducting business, Joynin might sell or buy assets or other companies.
Personal Data may be part of transferred assets in the event of a merger, reorganization, or similar. You acknowledge and agree that any successor to or acquirer of Joynin or its assets will have the right to use your Personal Data and other information in accordance with the terms of this Privacy Policy.
5.3 Subsidiaries, Affiliates, and Parent Companies
Your Personal Data may also be shared with Joynin parent companies, subsidiaries, or affiliates for purposes consistent with this Privacy Policy. Such entities will be bound to maintain that Personal Data in accordance with this Privacy Policy.
5.4 Service Providers
By using a third-party login, e.g., Facebook Login, information will be transferred between such third party and Joynin. For more information, see the privacy policy of the relevant third party.
Joynin may share your Personal Data with third-party service providers who process Personal Data on behalf of Joynin to perform certain business-related functions. These companies include our marketing agencies, database service providers, email service providers, and others as set out in the list of Sub-Processors.
If we engage another company to perform such functions, we may provide them with information, including Personal Data, that is necessary for them to do so.
5.5 Third-Party Connections
Users can connect their Joynin account to other accounts on third-party services like Facebook. In such cases, Joynin may use information relating to Users' third-party accounts in accordance with this Privacy Policy.
5.6 Legal
We may disclose your Personal Data if required to do so by law or if we believe in good faith that such action is necessary to comply with a legal obligation, protect our rights and interests, prevent or investigate any wrongdoing related to the Services, protect the personal safety of our Users or the public, or to protect against legal liability.
6 Storage and Handling of Personal Data
Your Personal Data may be stored by Joynin or by third parties to whom Joynin transfers this data in accordance with this Privacy Policy.
We take all reasonable steps to protect your Personal Data from any loss or misuse. However, no network, technical equipment, or digital transmission is guaranteed to be entirely secure or error-free. Therefore, Users should take special care in deciding what information they send us electronically. Please keep this in mind when disclosing any Personal Data.
We ensure that our User's Personal Data is only handled by employees who are authorized to do so. If such authorization is revoked or expires, we immediately cease these employees' access to Personal Data.
7 Your Control Over Your Personal Data
Users can request access to Personal Data Joynin stores about them. Users can also ask Joynin to correct, update, or delete any Personal Data about them.
Users may exercise these rights by contacting us directly by emailing support@Joyninapp.com.
If Users request Joynin to delete their Personal Data, Joynin is authorized to delete or anonymize such Personal Data, even if this action removes the availability of this Personal Data to the Organiser.
However, Consumers should understand that even if their Personal data is deleted or anonymized in this manner, that data may still be available in the Organiser's own databases, in cases where Joynin transmitted such data to the Organiser before receiving the User's request to delete or anonymize it.
Joynin will consider and respond to all data update/deletion requests according to applicable law. Still, Consumers are encouraged to contact the Organiser(s) directly with any request for the deletion of Personal Data.
You understand and accept that you are always responsible for your login information (i.e., user ID/name, password.). This responsibility applies to you even if you change your login information. This information must be kept confidential at all times and must not be shared with or disclosed to others. If your login information is revealed or you suspect that someone else has learned or obtained them, you are responsible for taking all necessary measures to ensure compliance with the terms and conditions you agreed to when you created your login information. Please also let Joynin know as soon as possible.
If you Users connected your Joynin account to other accounts on third-party services like Facebook, Joynin kindly reminds you to remember to delete your Personal information on these services your self since Joynin doesn't have access to your third-party account. For instruction on how to deleting your Facebook login, please follow this link.
8 Retention of Personal Data
Joynin may retain a User's Personal Data as long as the User is registered to use the Services. You may close your account at any time by sending an email to support@joyninapp.com.
Joynin may retain Personal Data for an additional period as is permitted or required under applicable laws. Even after we delete your Personal Data, it may continue to exist on, e.g., backup media for an additional period of time for legal reasons or legitimate and lawful business purposes.
9 Cookies & Other Tracking Technologies
Please refer to our Cookie Statement to learn about our use of cookies and other similar technologies.
10 User Choice
Users have several choices when it comes to their Personal Data:
10.1 Opting Out
10.1.1 Marketing Communications from Joynin
Joynin may send Users electronic marketing communications, depending on Users' account settings and consent given.
Users can at any time "opt out" of receiving these communications by using the "Unsubscribe" link at the bottom of any such communication.
10.1.2 Social Notifications
If Users connect their Facebook account or sign up for other social media integrations that include social notifications, Users will receive such social notifications. Users can manage social notifications directly on the related social accounts or disconnect these accounts from Joynin at any time.
10.1.3 Responsive & Transactional Communications
Certain electronic communications from Joynin are responsive to User requests. For example, Joynin will respond to emails sent to our customer service team via the email address provided.
These responsive and transactional communications will always be sent, regardless of the User's "Opt out" status.
10.1.4 Data Retention
Regardless of your "Opt out" status, we may retain your Personal Data in accordance with this Privacy Policy. We will, however, no longer use this data to contact you.
Please note: Organisers who have received your Personal Data in accordance with this Privacy Policy may continue to use that Personal Data to contact you if their own privacy policy allows for that. However, they may no longer use the Joynin platform to do so.
11 Joynin Sub-Processors
Joynin works with the below third parties ("Sub-Processors") to provide specific functionality. To perform their functions, these Sub-processors access Personal Data as defined in the Data Processing Addendum for Organisers.
11.1 COMMUNITY/ COMMUNICATION
Mailchimp
Trello
Teams
11.2 SERVICE PROVIDERS
Google
Amazon AWS
DK Hostmaster
Branch
Apple
GratisDNS
Microsoft
11.3 MARKETING & ANALYTICS
Facebook
Google