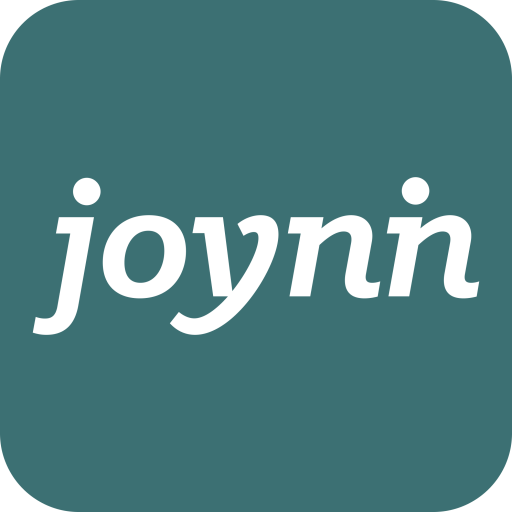 Please read these Terms & Conditions (or "Terms") carefully. By accessing or using Joynin, you accept to be bound by the Terms.
1 About These Terms
1.1 Definitions
"Services" refers to Joynin's services and features made available online via Joynin websites and through mobile applications.
"Content" refers to any material such as data, text, design elements, sounds, video, etc. that is made available by Joynin.
"User Content" refers to any material contributed or posted by Users while using the Services.
"Organiser" refers to event organisers or promoters using the Services to create and promote their events.
"Consumer" refers to anyone using the Services to consume information, attend events, etc.
"Users" or "you" refers to Organisers, Consumers and third parties using the Services.
"Joynin," "we," "us," or "our," refers to Joynin website(s) and apps, physical locations, employees, other representatives, etc.
"Terms" means the terms and conditions of this Agreement.
1.2 Joynin Entity
If you access the Joynin platform from the domains Joyninapp.com or mobile applications, then you are contracting with the following entity:
Joynin App ApS
Poppelvej 83
2791 Dragør
Denmark
Company registration no. DK38106457
All notices shall be sent to: Support@joyninapp.com
1.3 Other Applicable Terms
By agreeing to these Terms & Conditions, you also acknowledge that you have read the Privacy Policy and Personal Data Protection. These documents apply to all Users.
Joynin may sometimes provide Users with services not described in these Terms & Conditions. These Terms still apply to such services, unless there's a separate and signed contract that explicitly states otherwise.
These Terms are a legally binding agreement between you and Joynin and outline your rights and responsibilities while using our Services. If you are using the Services on behalf of another person or business, you agree that these Terms also apply to that party.
2 Our Services
2.1 Service Scope
Joynin provides the following services:
Displaying and listing events as submitted by the Organiser
Assisting Organisers in marketing their events to relevant Consumers
Assisting Consumers in discovering relevant events to attend
Providing the tools and platform for Organisers to create, manage, promote, and host their events
2.2 Organiser Responsibility
Joynin does not create, organise, or own the events listed on the Services. The Organiser is solely responsible for making sure that the event page and the event itself comply with all applicable laws and that any products and services offered on their event page are delivered according to their description.
3 Consumer Privacy
3.1 Privacy Policy
Information provided to Joynin by Users or collected by Joynin is governed by our Privacy Policy.
No data transmissions over the Internet can be guaranteed to be 100% secure. Consequently, Joynin cannot guarantee or warrant the security of any information you transmit to Joynin and you do so at your own risk. Joynin does not guarantee the security of the portal or the services or the prevention from loss of, alteration of, or improper access to, your account information or data. 
3.2 Organiser Responsibility
As an Organiser, you agree to comply with all applicable laws regarding collection of consumer information, as well as any related policies posted on the Services.
4 Termination of Agreement
4.1 Terms Duration
These Terms remain in effect until they are terminated. When this agreement is terminated by either party, these Terms will generally no longer apply. However, certain provisions will at all times remain applicable to both Users and Joynin. (See below)
4.2 Termination by Joynin
Joynin may at any time terminate a User's right to use the Services if the User violates these Terms, misuses or abuses the Services, or if permitting the use of the Services would violate any applicable laws or expose Joynin to legal liability.
Joynin may at any time decide to stop offering the Services, in full or in part. We will use reasonable efforts to give Users notice of such termination. Users agree that Joynin is not liable to them or third parties as a result of terminated access to the Services.
4.3 Termination by Users
Unless otherwise stated in a separate agreement a User may terminate access to the Services and applicability of these Terms by deleting his or her account.
4.4 Exceptions
Any provisions that by their nature should survive termination of these Terms will do so.
5 Release and Indemnity
Users agree to cover Joynin if their use of the Services causes Joynin to face legal or other claims or expenses.
5.1 Release
Users hereby agree to release Joynin from any damages and losses arising out of a dispute between Users and a third party (including other Users) in connection with events listed on the Services or the Services themselves.
5.2 Indemnity
Users agree to indemnify and hold Joynin and its representatives harmless from any and all damages or losses that result from any claim, suit, or other proceeding made by any third party relating to Users' breach of these Terms, use of the Services in violation of these Terms, or breach of applicable laws and regulations.
6 Disclaimer of Warranty & User Risk
Joynin strives to provide the Services as expected by the Users, but certain things cannot be guaranteed.
The Services are provided "as is." Joynin expressly disclaims all warranties of any kind. Joynin makes no warranty that the Services will meet a User's requirements or be uninterrupted, secure, and error-free.
Users agree that Joynin has no control over and cannot guarantee the quality, accuracy, safety, or legality of any event or Content provided by Users.
Joynin is not responsible for any liability arising from acts or omissions by any third party that Joynin requires to provide the Services.
Consumers understand that certain events may carry intrinsic risk, and that participation in those events implies voluntary acceptance of those risks.
The foregoing disclaimers apply to the maximum extent permitted by law.
7 Limitation of Liability
7.1 Limitation of Liability
To the extent permitted by applicable laws, Joynin and entities associated with Joynin's provision of Services will not be liable to Users or third parties for any damages.
7.2 Exceptions
Any warranty or right that by law cannot be excluded or limited is not excluded or limited by these Terms. Only those liability limitations which are lawful in your jurisdiction will apply.
8 Services License
8.1 License to Services
Joynin grants Users a limited, non-exclusive, non-transferable, revocable right to use our Services in their capacity as either Consumer (to discover and attend events) or Organiser (to create events).
Organisers' and Consumers' use of the Services must comply with these Terms and any applicable laws.
8.2 Restrictions
Users agree that they will not copy or create derivatives of the Services, reverse engineer any part of the Services, use the Services for any commercial purposes not explicitly specified, remove or alter any proprietary notices on the Services, or in any way interfere with or disrupt the Services.
8.3 Copyrights & Intellectual Property
Users agree that all Site Content may be protected by copyrights, trademarks, or other intellectual property laws. Joynin may own the Site Content or portions of the Site Content may be made available to Joynin through arrangements with third parties.
Site Content included in or made available through the Services is the exclusive property of Joynin and is protected by copyright laws. Users agree to use the Site Content only for purposes permitted by these Terms and any applicable laws. Any rights not expressly granted herein are reserved.
8.4 Trademarks
The trademarks, service marks and logos of Joynin used in connection with the Services are registered and unregistered trademarks or service marks of Joynin. Other company, product, and service names used in connection with the Services may be trademarks or service marks owned by third parties.
Users do not have license or right to use any displayed Trademark without prior written consent of Joynin.
The Trademarks may not be used to disparage Joynin or any third party or in a manner that may damage any goodwill in the Trademarks.
Use of any Trademarks as part of a link to or from any site is prohibited without Joynin's prior written consent.
All goodwill generated from the use of any Joynin Trademark will inure to Joynin's benefit. A number of issued and pending patents apply to the Services. Site Content may also be protected by copyrights owned by Joynin and/or third parties. Users that copy portions of the Services are in violation of these patent rights and copyrights.
9 Organiser Obligations Regarding Permits & Licenses
If you are an Organiser, you represent and warrant to us that:
You and your affiliates will obtain, prior to the start of promoting your event, all applicable licenses, permits, and authorisations ("Licensure") with respect to your events.
You and your affiliates will comply and ensure that the venues for each of your events will comply with all applicable laws.
You will only request that Joynin offer promotion of your event after you have obtained any specific Licensures for such event.
You hereby agree to release Joynin, its representatives, and partner companies from all damages arising out of or in any way connected with your or your affiliates' Licensure or any failure to obtain or maintain any Licensure.
Upon reasonable request of Joynin, you agree to provide evidence of relevant Licensure and related information prior to posting your event
10 Copyright Takedown Notices
If you are a copyright owner or represent a copyright owner and you believe that any content on the Sites infringes your copyrights, you may submit a notice to support@joyninapp.com.
11 Ban on Commercial Use
The Site Content is not for commercial use by the Users. Users have no right to and agree not to use any Site Content for their own commercial purposes or to use any means to extract data from the Site(s).
12 Fees & Refunds
12.1 Joynin Fees
It is free for Users to use Joynin Services.
Joynin does not control or have information about fees charged by an individual Users for attendees of an event. Joynin is therefore not liable of any charges being made by the User and can't be hold accountable.
13 Joynin User Accounts
Joynin requires Users to register for an account in order to access the Service.
Users agree to follow certain rules when creating an account, including the following:
You agree to follow all applicable laws when creating an account.
You agree to provide accurate information about yourself or the entity you use the Services on behalf of. You also agree to update this information if it changes.
If there is a dispute about account ownership between people or entities, Joynin will be the sole arbiter of such dispute. Joynin's decision will be final and binding on all parties and may include suspension or termination of the account in question.
If you are using the Services on behalf of a company or other entity, we expect that you have the authority to legally bind that entity and grant all permissions and licenses provided in these Terms.
Rules that apply to the User's account will apply equally to any third parties to whom the User grants account access.
Users agree to promptly notify Joynin in case of any unauthorised use of their account or any other breach of security. Users are responsible and will be held accountable for any activity occurring under their account.
14 User Content
All Content is the sole responsibility of the person from whom such Content originated. Joynin does not control and is not responsible for user submitted Content and that by using the Service, you may be exposed to Content that is offensive, indecent, inaccurate, misleading, or otherwise objectionable. Furthermore, the Service may contain links to other websites, which are completely independent of Joynin.
We make no representation or warranty as to the accuracy, completeness or authenticity of the information contained in any linked Site. Likewise, Joynin makes no representation or warranty as to the accuracy, completeness or authenticity of the information contained in any such Content posted on, transmitted through, and available through the Site.
Users of the Site bear all risks associated with the use and/or reliance upon any Content, and/or the representations made therein, and under no circumstances will Joynin be liable in any way for any Content or for any loss or damage of any kind incurred as a result of the use of any Content posted, emailed or otherwise made available via the Site.
You acknowledge that Joynin does not prescreen or approve Content prior to posting. Joynin makes no representations and/or warranties to any of the claims made in any posting on reviews and comments, personal profile, postings, descriptions, messages and group discussions or otherwise of any Content, by any user.
And further, as to Content: (i) You understand and agree that Joynin may review and delete any Content that in the sole judgment of Joynin violates this Agreement or which might be offensive, illegal, or that might violate the rights, harm, or threaten the safety of others; (ii) You are solely responsible for the Content that You publish or display; and (iii) by posting Content to any public area of the Service, You automatically grant, and You represent and warrant that You have the right to grant, to Joynin an irrevocable, perpetual, non-exclusive, fully paid, worldwide license to use, copy, perform, display, and distribute such information and content and to prepare derivative works of, or incorporate into other works, such information and content, and to grant and authorise sublicenses of the foregoing.
Joynin reserves the right to investigate and take appropriate legal action in its sole discretion against anyone who violates this provision, including without limitation, removing the offending communication from the Site and terminating the membership of such violators. The following is a partial list of the kind of Content that is illegal or prohibited on the Site:
Content that (a) is patently offensive to the online community, such as Content that promotes racism, bigotry, hatred or physical harm of any kind against any group or individual; (b) harasses or advocates harassment of another person; (c) involves the transmission of \"junk mail", "chain letters," or unsolicited mass mailing or "spamming"; (d) promotes information that You know is false, misleading or promotes illegal activities or conduct that is abusive, threatening, obscene, defamatory or libelous; (e) promotes an illegal or unauthorised copy of another person's copyrighted work, such as providing pirated computer programs or links to them, providing information to circumvent manufacturer-installed copy protect devices, or providing pirated music or links to pirated music files; (f) contains restricted or password only access pages, or hidden pages or images (those not linked to or from another accessible page); (g) displays pornographic or sexually explicit material of any kind; (h) provides material that exploits people under the age of 18 in a sexual or violent manner, or solicits personal information from anyone under 18; (i) provides instructional information about illegal activities such as making or buying illegal weapons, violating someone's privacy, or providing or creating computer viruses; (j) solicits passwords or personal identifying information for commercial or unlawful purposes from other users; (k) engages in commercial activities and/or sales without our prior written consent such as contests, sweepstakes, barter, advertising, and pyramid schemes; or (l) post nonlocal or otherwise irrelevant Content, repeatedly post the same or similar Content or otherwise impose an unreasonable or disproportionately large load on our infrastructure. Even though all of this is strictly prohibited, there is a small chance that You might become exposed to such items and You further waive Your right to any damages (from any party) related to such exposure.
Joynin may use certain User content, included but not limited to a User's name, logo, event picture, to identify them as a Joynin customer both on the Services and in promotional materials.
Joynin may preserve User Content and account information and disclose these if required to do so by law, to comply with legal process, to respond to claims that any User Content violates the rights of third parties, to enforce these Terms, or to protect the rights and safety of Joynin, its users, and its representatives.
15 Notices
Joynin may send notices to Users via emails registered in Joynin's records. Joynin may also provide notices of changes to these Terms or other matters by displaying notices or links to notices on the Services.
Notices to Joynin can be sent to support@Joyninapp.com.
16 Ongoing Changes to Terms & Conditions
Joynin reserves the right to modify these Terms from time to time. If these changes are considered material, Joynin will inform the Users by posting the changes on the Services or sending emails or messages to the Users.
Users are responsible for staying up to date with the posted changes. Continued use of the Services following any changes constitutes acceptance of those changes and the updated Terms.
Joynin cannot guarantee availability of certain product features or functionality. Joynin reserves the right to modify or discontinue any part of the Services or the entire Service.
17 Assignment
Joynin may freely assign these Terms and Joynin's rights and obligations under these Terms to an affiliate or another entity without consent or approval by the Users.
18 Scope of Agreement
These Terms govern the use of Joynin Services and constitute the entire agreement between Users and Joynin. 
In the event of a conflict or inconsistency between the Joynin Terms and conditions and the terms of other parties and any other services providers, the Joynin Terms and conditions shall prevail.
These Terms supersede any prior agreements or communications other than a written agreement for Services between a User and Joynin relating to a specified event(s).
19 Applicable Law and Jurisdiction
This Agreement shall be governed and construed in accordance with the applicable law of the country where the Joynin entity is registered, as stated in article 1.2 of this document, and parties hereby submit themselves to the exclusive jurisdiction of the Courts in the countries stated above in respect to any claim (including non-contractual disputes or claims).
20 Linked Accounts & Third-Party Sites
Users acknowledge and agree that Joynin does not control and is not responsible for the availability of any external websites or resources that may be linked to by Joynin or other Users.
Joynin is not responsible or liable for any Content or other materials on such websites / resources or any damages or losses related to them, even where such websites / resources are connected with Joynin partners or third-party service providers.
21 Force Majeure
Joynin shall not be responsible for any delay in, or failure of, the Service or the internet due to any occurrence commonly known as "force majeure," including war, riots, embargoes, terrorism, strikes, or other concerted acts of workmen (whether of Joynin or others) casualties or accidents, or any other causes, circumstances, or contingencies beyond Joynin's, which prevent or hinder the performance of Joynin of any of its obligations hereunder.
22 Other Provisions
Failure by Joynin to enforce any part of these Terms does not constitute a waiver of Joynin's right to enforce the Terms at a later point.
Any provision of these Terms that is found to be unenforceable will be limited to the minimum extent necessary. Other provisions of these Terms will remain in full force and effect.
Section titles and numbering in these Terms has no legal effect. Joynin may freely assign any of its right and obligations under these Terms. The Terms may be translated into other languages. If there is a conflict between the English version and a translated version, the English version will have precedence.